Happy National Nutrition Month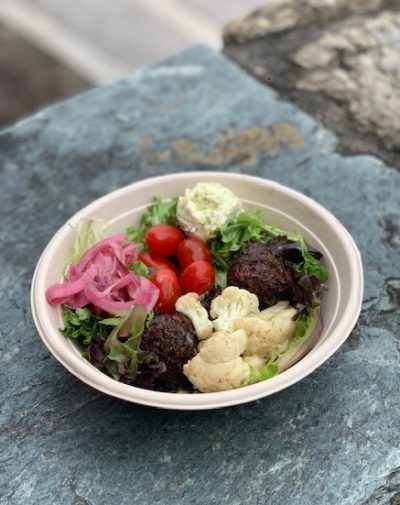 March is National Nutrition Month! We asked our Registered Dietitian to share a few of her favorites from LEO|MKT:
Bodega Harvest Salad – This salad is packed with Mixed Greens, Farro, Walnuts, Pears & Dried Cranberries tossed in a light Dijon Vinaigrette. This vegan option provides plant-based protein from whole grains & nuts and natural sweetness from fruit!
LAUNCH Sushi – The sushi is hand-rolled right in front of you! With so many options to choose from, you won't be disappointed. Opt for a roll with avocado or fatty cold water fish, which can provide a big portion of healthy omega-3 fats. These help fight inflammation and support brain function.
Olive Branch Grain (or GREENS) Bowl – That's right…we've added greens as an a base option for your bowl. Undecided? Choose half grain & greens as your base. We will also be featuring a new homemade hummus & dressing each week. You might just find your new favorite!
Luckily, there are many ways to eat healthy on-campus, however this month Hoya Hospitality will be hosting extra special events to celebrate. We will be featuring  avocados & whole grains at different events on March 21st & March 27th!  Keep up with us on social media @hoyaeats for more information. Who knows? There may just be a pop up event near you!