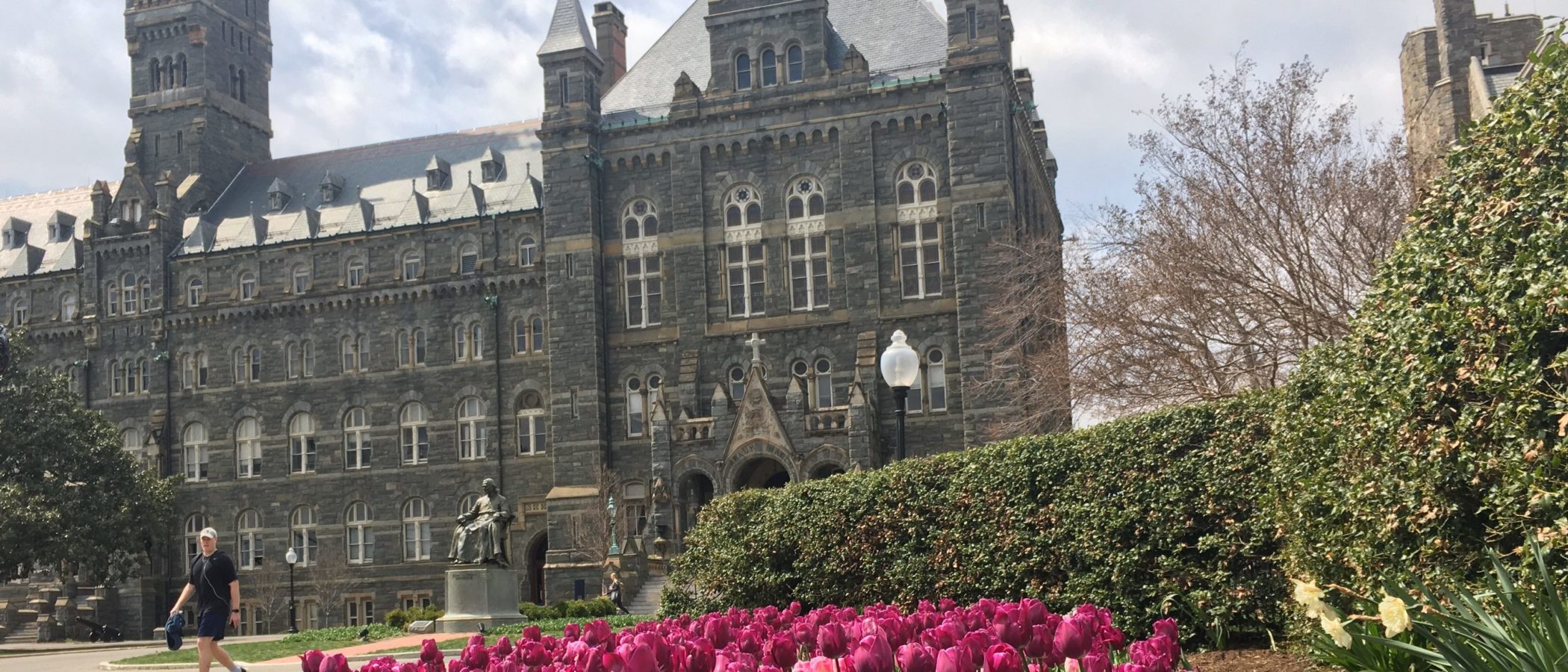 Georgetown is one of the world's leading academic and research institutions, whose unique University experience prepares the next generation of global citizens to be true leaders and create meaningful change. Established in 1789, Georgetown is the nation's oldest Catholic and Jesuit University. Drawing upon the storied legacy of world-class education, Georgetown provides students with an unparalleled learning experience that focuses on educating the whole person through exposure to different faiths, cultures, and beliefs. Students are challenged to create a thriving community and to be in the service of others, especially the most vulnerable among us.
To honor this legacy, we at Hoya Hospitality model ourselves after the core tenets of the University in everything we do and take immense pride in our program.
A few things that set us a part
We strive to be recognized as one of the finest dining programs in the nation. We serve delicious food, create awesome environments and surround ourselves with intelligent and innovative people – like you! We provide our campus community with a range of diverse dining options located throughout campus.
Our Executive Chefs lead an entire team of trained chefs to build and execute our menus each and every day.
A dedication to local and regional food purchasing to support the local economy and supply the freshest food available.
Our Executive Chef and on-site Registered Dietitian develop well-balanced, innovative and sustainably focused menus.
Student Food & Feedback Committee meets monthly to develop an open channel of communication between the University administration, dining staff and student body.
Scratch-made desserts, breads, soups and salad dressings.
Dining options available until 2am and continuous hours at our dining halls for campus dining convenience.
Extensive programming and special event calendar developed annually to educate our campus community about food selections.
Local restaurants and partnerships infused in our program bringing global cuisines and local favorites right to campus.
Nutrition content available online including allergen and ingredient listings, nutrition filters and Smart Choice options.
---