Learn About Your Plan
There is plenty to learn about your meal plan, and we are here to help! Check out some of the most frequently asked questions below, and if you have questions that are not answered here you can always visit our Contact Us page to ask any questions you may have.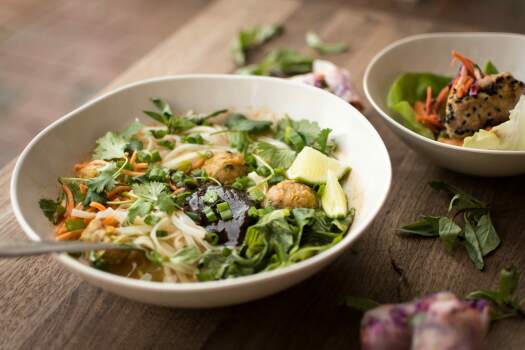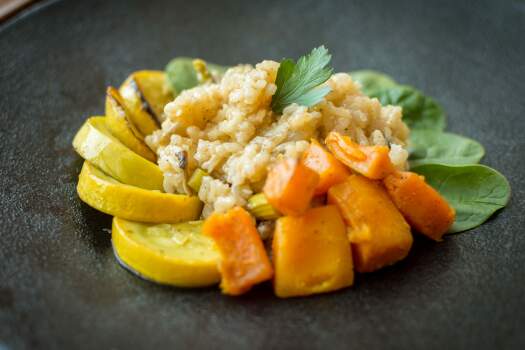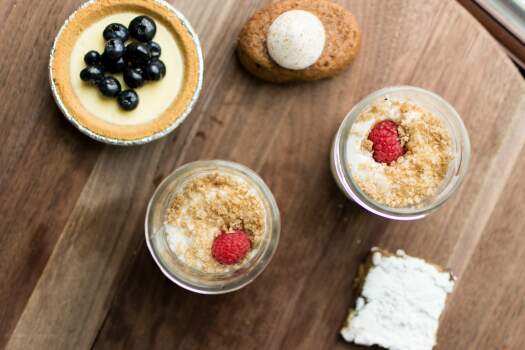 How do I purchase a meal plan?
Can I change my Meal Plan?
All on-campus residential students have a minimum required meal plan based on academic class year. Meal plans can be upgraded until September 2nd. Changes that you are eligible for will be available through the StarRez portal.
For questions regarding charges or refunds email mealplans@georgetown.edu.
When do 2023-2024 Meal Plans start? 
Meal Plans will begin, Fall 2023, on August 18th. Epicurean & Co. will be open during move in weekend and accepting meal plans with The Table opening Sunday August 20th for dinner.
What are Flex Dollars?
Flex Dollars come with your Meal Plan. "FLEX" can be used for food at any Hoya Hospitality location – even delivery! You must have a Meal Plan to purchase Flex Dollars, which can be added to any Meal Plan. Unused Flex Dollars expire at the end of Spring Semester. Flex Dollar balances now carry over between semesters!
Are Flex Dollars and Debit Dollars transactions taxed?
When Debit Dollars are used for a transaction tax will be applied, just like cash or credit card sales. As part of your Meal Plan, Flex Dollars are not taxed.
Where can I use my Flex Dollars this semester?
Flex dollars are accepted at all on-campus dining locations.
Can I treat a friend?
The following methods of payment may be used by a Meal Plan member for a guest: Guest Meals (at The Table at Leo's), Flex Dollars, Debit Dollars, Cash, and Credit Card. You may treat whomever you want as long as you are present to swipe your GOCard (GOCards are not required if paying with cash or with credit card). Meal Plan members may not pass, sell, or loan their cards to others. Weekly and Block meals may only be used by the meal plan member and may not be used to purchase a meal for another guest.
Where can Guest Meals be used?
The guest meals included with each Meal Plan may be used at The Table at Leo's in the lower level of Leo O'Donovan Hall.
Where can I use my Meal Swipes?
All meal plans come with a combination of "meal swipes" and "meal exchanges".  Meal Swipes can be used exclusively at our residential dining location, Leo O'Donovan Hall at the following locations:
The Table @ Leo's (lower level)
Select Leo|MKT Food Hall Locations (upper level) including:

 5Spice
Launch Test Kitchen
Bodega Deli
Olive Branch
Sazon
What is The Table at Leo's?
The Table at Leo's is an all-you-care-to-eat dining hall. Starting with the freshest ingredients possible, we turn our kitchens inside out to create an environment where chefs craft every dish to-order, in front of our guests. Modeled after an open marketplace, this approach allows us to creatively deliver a simply great, fresh experience — every time!
Where can Meal Exchanges be used?
Meal Exchange is accepted at the following locations:
Crop Chop (Leavey Center)
Royal Jacket (Leavey Center)
Einstein Bros. Bagels (Car Barn)
Meal exchange can be used for pre-order & picking up via Grubhub at Royal Jacket.
When do my Meal Exchanges reset for the week?
Your weekly Meal Exchange allotment begins on Sundays and ends on Saturdays.
Can I take my meal to-go if I don't feel like eating in the dining hall?
What if I have special dietary needs or restrictions? Can I purchase a Meal Plan?
Yes! We will do everything possible to accommodate your dietary needs, restrictions, and preferences.
For our dining program, each menu item served daily will have an accompanying "label" that details ingredients and identifiers of interest for that food (ex: vegan, vegetarian, and made without gluten). You can also see our menu options online on our Menus & Hours page – you can filter by dietary needs and by allergens (i.e., soy, diary, etc.) to see what meets your needs that day.
See Special Diets for more information. If you have special needs not addressed here, please email mealplans@georgetown.edu. We will make every effort to accommodate your needs.
Who is required to buy a Meal Plan?
All on-campus residential undergraduate students are required to hold a Meal Plan. If you would like to add additional Flex Dollars to your plan you can do so at any time by visiting the GoCard Portal.
What if I don't live on campus. Can I still purchase a Meal Plan?
Yes! If you would like to purchase a meal plan visit StarRez.
With a meal plan, you'll enjoy hassle-free dining while simultaneously saving valuable time and money over time. Say goodbye to meal prep stress and hello to a smarter, more efficient way to nourish yourself.
Can I eat in The Table at Leo's if I don't have a Meal Plan?
Yes, you can purchase meals on a cash or credit basis at The Table at Leo's.
The current door rates for The Table at Leo's are:
Breakfast- $14.78
Lunch- $18.64
Dinner- $20.91
What if I have a question not answered here?
Complete our online comment form on our Contact Us page. We are happy to answer any questions you have.
Terms and Conditions
All funds and plans purchased for use in Hoya Hospitality Dining locations are for the personal use of the owner of the account or plan only and are non-transferable. Meals may not be bought or sold, and meal plan holder must accompany guest when using guest meals. The Hoya Hospitality Dining Program funds and plans cannot be used as a gift card or gift certificate.
Except as otherwise expressly stated in these terms, all Hoya Hospitality Dining Program funds and plans are non-refundable and will expire at the end of the current year Spring Semester.