Wellness Tips for Winter 2018
DRINK UP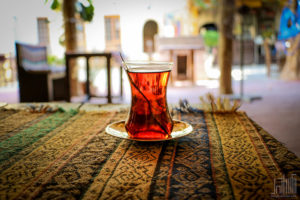 Quenching your thirst in the summer heat is a no-brainer, but cold weather hydration is important for optimal health all winter. In addition to water, warm up with hot beverages like antioxidant-rich teas and coffee (practically calorie free without add-ins). If you like milk in yours, opt for skim or low-fat, and go easy on the sugar and sweeteners. You can even feel good about the occasional cup of hot cocoa as long as you choose a version that's low in fat and sugar. Studies have shown that the antioxidant compounds in cocoa can be good for you. And don't forget that hydration can also come from food!
Celery, for example, is 95% water. Cucumbers are made up of 96% water. Many fruits and vegetables are a great way to help you stay hydrated while satisfying your cravings for a mid-morning or afternoon snack. As an added benefit, it's always a safe bet that they are packed with health-promoting nutrients like vitamins A and C.
Note: Since everyone's health history and nutritional needs are so different, please make sure that you talk with your doctor and a registered dietitian to get advice about the diet and exercise plan that's right for you.
For more wellness tips and specific examples found here on campus, contact Hoya Hospitality's Registered Dietitian, Tiffany Newenhouse at Newenhouse-tiffany@aramark.com.