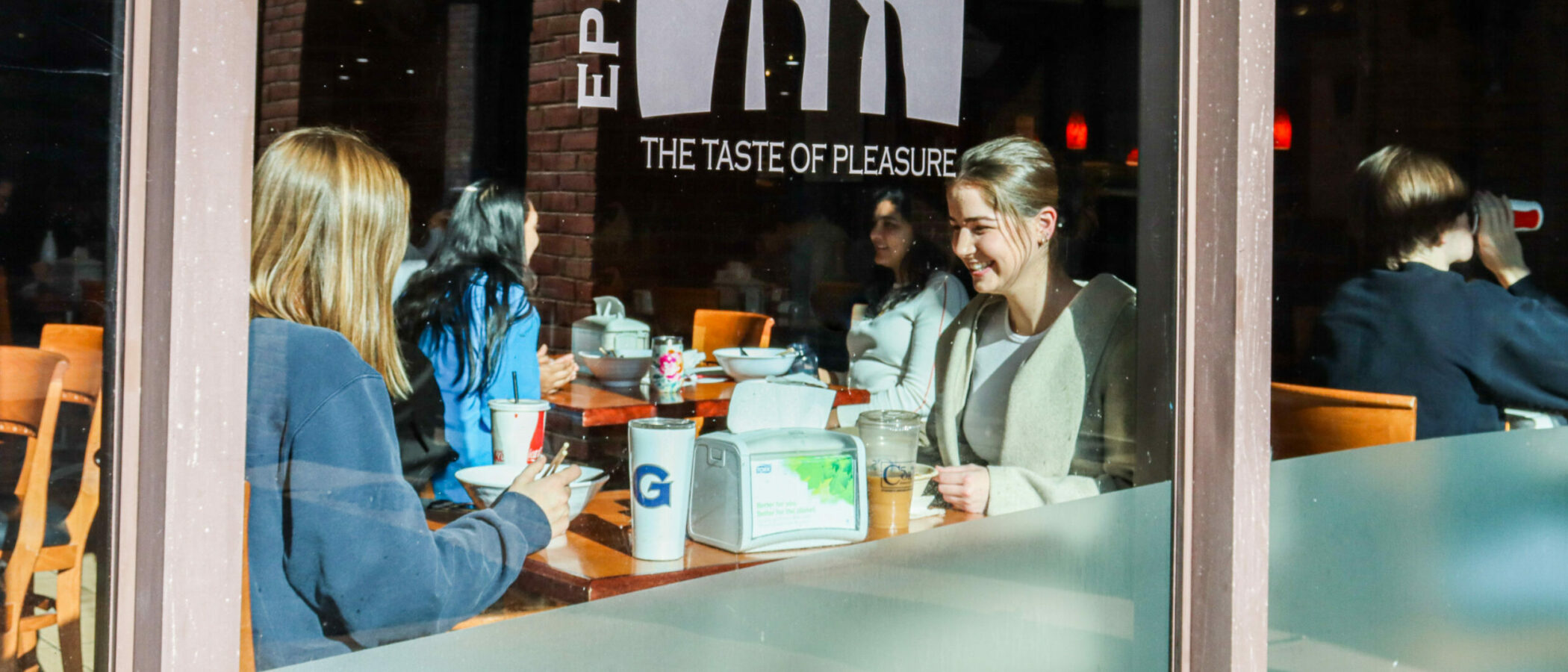 To Know a Community is to Know its Food
We aim to satisfy all guests with diverse dietary needs and to ensure that all communities feel welcome to partake in the Georgetown Dining experience. As part of our commitment to broaden our offerings, the Kosher on Campus program was launched on February 6, 2023, and was made available through the meal plan.
The Table, Royal Jacket, Epicurean, and POD feature grab-and-go coolers filled with Kosher meals throughout the day. Our menus showcase kosher meals sourced from York Street Market and The Shalom Group, both of which hold kosher certification. The items within our Kosher program are rotated by seasonality, availability, and student feedback. For information regarding allergens, guests are encouraged to speak with our on-campus Registered Dietitian, Rae Kretzmer.