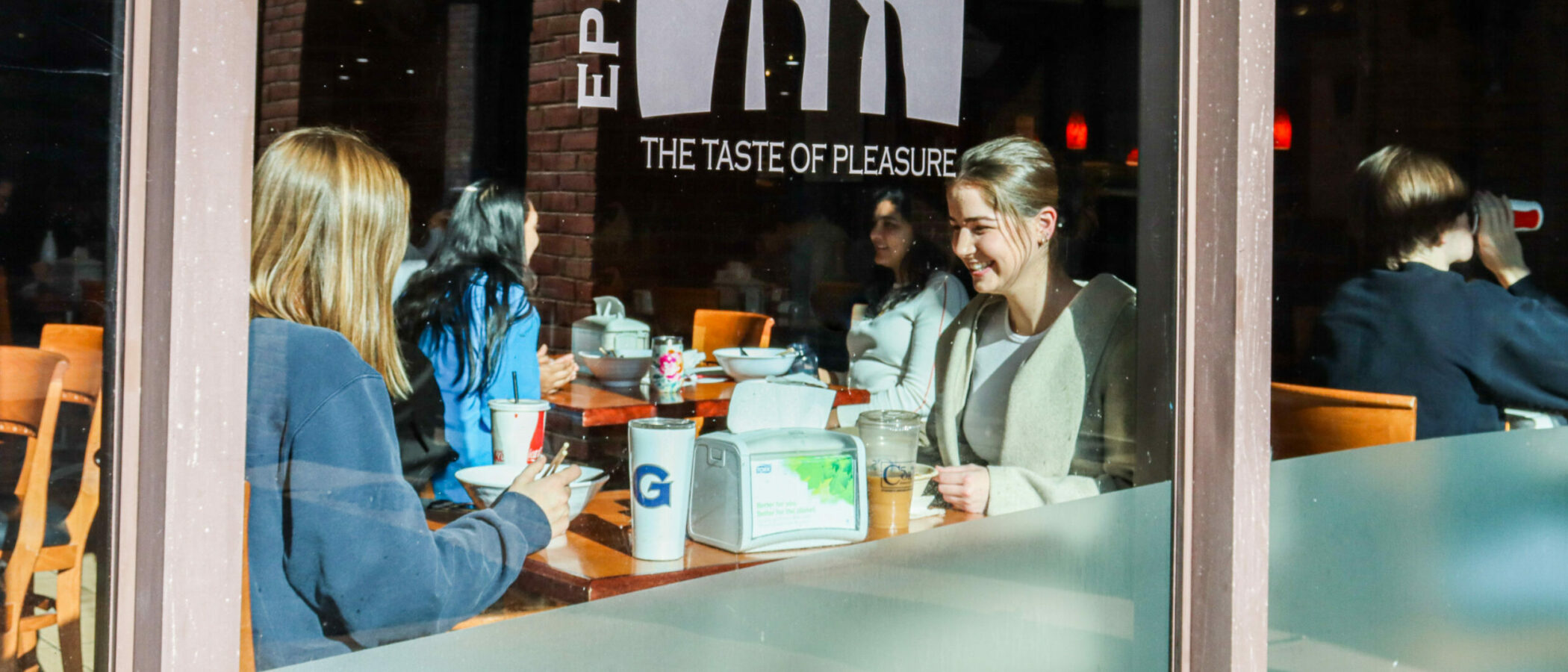 to know a community is to know its food
We strive to satisfy all guests with various dietary needs to make all communities feel welcome to enjoy the Georgetown Dining experience. In an effort to expand our offerings, we will be launching the Kosher On Campus program on February 6, 2023 that will be available with a meal plan.
The Table, Royal Jacket, Epicurean, and POD will begin featuring grab-and-go coolers filled with Kosher meals throughout the day! Our menus feature kosher meals sourced from York Street Market and The Shalom Group that are certified kosher. All items available in our Kosher program are rotated based on seasonality, availability, and student feedback. For allergen information, please speak with the manager on duty.