Stess Less this Holiday Season!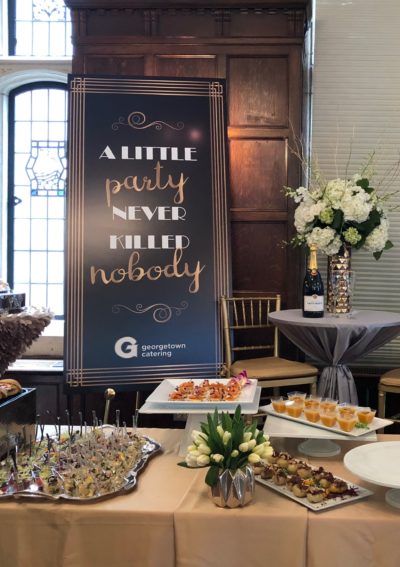 The days leading up to the holidays can be exciting! But, they can also be very chaotic with gifts to buy, dinners to prepare, & travel to plan. Luckily, we can also help relieve some of those holiday stresses with easy access to treats on-campus. Everything in moderation, right? Here are a few ideas:
Treat yo'self and order a pie from Whisk! Our Pastry Chefs David & Nikki are always baking up something new for our guests. We offer individual mini pies or larger pies to share. Not a fan of pumpkin? Our other top flavors include: Pecan, Apple, and Peach! All pair nicely with vanilla ice cream.
Plan a holiday bash through Georgetown Catering! Doesn't get much more local than right here on-campus. From breakfast spreads to desserts, our team has got you covered. Order online here.
When all else fails, order a Chick-Fil-A Platter. Sure to be a fan favorite!
As a side note, we will be modifying our dining locations' hours during the academic break. Please visit hoyaeats.com to view our updated hours of operation.  Happy Holidays from our family to yours.