Wellness Wednesday: Desserts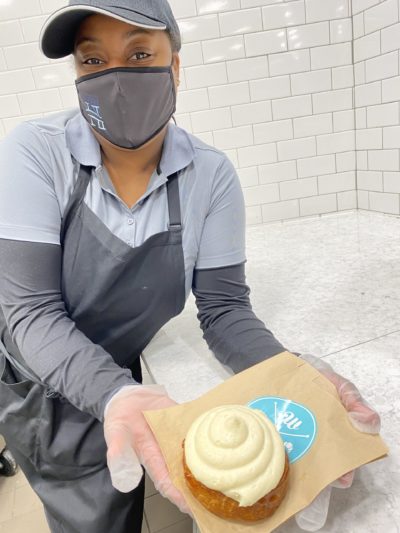 At Hoya Hospitality we believe that food can serve as fuel and satisfaction, which can include the occasional dessert! Food is meant to serve both physical and mental well-being. Stop by Whisk and enjoy a delicious pastry.
Pictured here is Barista, LaMerci, showcasing a cinnamon roll.
Whisk is open Monday-Friday 8a-2p.