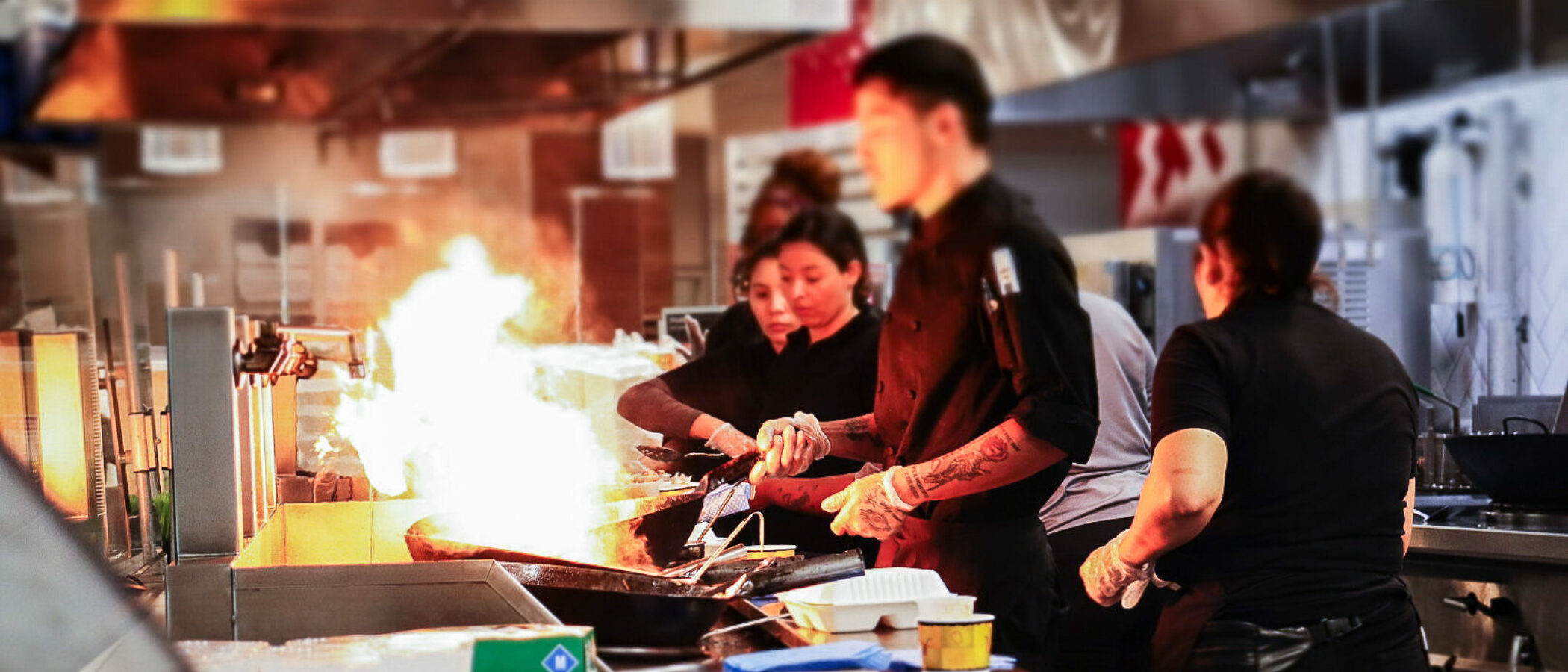 We are dedicated to serving a wide variety of high quality food that is both delicious and balanced. With over 20 different locations and tens of thousands of people to serve, the menus and location decisions are of utmost importance. That is why we let you decide what you want! We work with a Student Dining Committee comprised of students from all aspects of campus life to meet with our administrators and chefs to make sure the food we serve is what the campus desires.
We have an award winning, progressive culinary professional at the helm of our culinary program. Our chefs have years of experience in establishments that include world class hotels, restaurants, resorts, corporate dining cafés and prestigious educational institutions.
Whether you prefer Latin cuisine over a classic French meal or you just like home style cooking, our chefs have the talent and vision to deliver a diverse menu to keep any palate satisfied. When they're not in the kitchen, they're out and about on campus and love interacting with students, so be sure to say hi if you see them!